What can I/we offer?
period costumed musician(s) playing period style instruments for

theme weddings, - medieval, Tudor, 17th Century, Victorian, etc.
dinners,
theme events - Medieval feasts etc.
historical theme entertainments/events at heritage sites



Musician(s) in modern clothes for

museum lunchtime concerts, and similar;
weddings, dinners, other functions

Please also see Elizabeth York's own website for more details of harps for weddings, funerals, and other functions.



Traditional music on a variety of instruments:


(Richard)
melodeon, piano accordian, anglo & english concertinas, hammer dulcimer, whistle/low whistle, hurdy gurdy, Northumbrian smallpipes, bodhran.
(Elizabeth)
celtic harp, english concertina, voice


- a variety of English, Scots, Irish, Welsh, French,
& own compositions



| | |
| --- | --- |
| | We also bring |

A professional and friendly approach


An unreasonably large collection of instruments, representing music across many periods,


the ability to play music of the right period on all of them


attractive arrangements of music we play


willingness to work with other performers and co-operate creatively with them




A willingness to fit in with the aims of your event... where reasonable!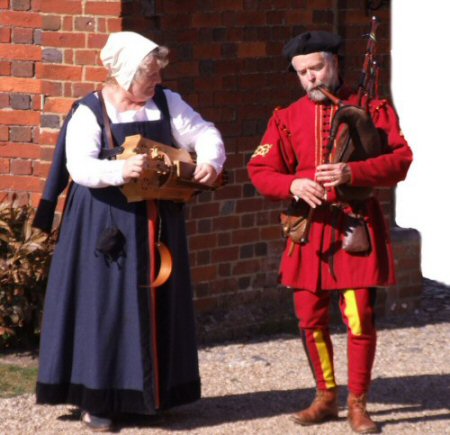 Email following the wedding where this picture was taken:


"You will be pleased to know that your performances at the wedding were a topic of conversation with many guests. Feedback was 100% positive and you were enjoyed by all."